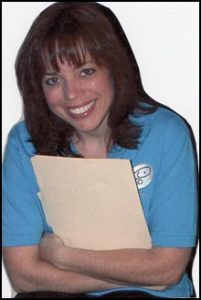 Hello! My name is Diane Ellen and I am a Personal Childbirth Trainer. I was born in Flushing, New York, weighing 9 lbs. 1 oz! As the youngest child of four of an Irish-German-Lithuanian family, I was raised in Farmingdale, Long Island, New York.
I was always friendly, sensitive, and the entertaining one in the family. Without a doubt, my family thought I would end up in Hollywood! Some of my earliest teenage jobs included working at a bakery and scooping ice cream in an ice cream parlor. It didn't seem to matter what I was doing, as long as I was helping others, I was happy. I tried to think of an occupation where I could combine my friendliness, sensitivity, desire to help others, and natural ability to make people laugh.
So, in 1985, I decided to become a nurse. In 1989, I earned my Bachelor of Science Degree in Nursing from Molloy College in Rockville Center, New York. Also, I studied at the State University of New York at Binghamton.
Since 1989, I have been a Registered Nurse specializing in assisting women through the childbirth experience. I was able to care for patients during one of the most stressful times in their lives—while being in a hospital. I tried to be friendly, sensitive to their needs, and help them. I tried to use humor and a smile to ease their anxiety about their current condition. I began my nursing career in a large teaching hospital in New York, Long Island Jewish Hospital. There I worked in a 40-crib newborn nursery as well as postpartum nursing. At St. Mary's Hospital, in West Palm Beach, Florida, I learned a lot about high-risk labor & delivery! I was then offered a job in a high-risk Antepartum unit at Kapiolani's Women and Children's Hospital in Honolulu, Hawaii. There I helped pregnant women who were at risk for losing their pregnancies. I then returned to Florida, and continued my maternity career at West Boca Medical Center, Bethesda Memorial Hospital in Boynton Beach, and Boca Raton Community Hospital.
I am a long-term resident of South Florida with 30+ years of maternal child health experience as a registered nurse, childbirth educator, and CPR instructor. As a certified childbirth educator, I offer several different options for individuals to become educated about pregnancy, childbirth, and beyond. No matter what your needs are, there is a class for you!
Option 1- Group Class
One-Day Childbirth Workshop
Are you looking for a comprehensive childbirth class but only have one day to spare? Then the one-day PCT (Personal Childbirth Trainer) Childbirth Workshop is for you. This 8-hour class is offered in a hospital setting or obstetrician's office as a live presentation. Due to possible COVID restrictions, the class may be offered online via Zoom®. Previous participants have described the workshop as "fun, entertaining, and informative". What do you learn in the workshop? Participants will:
Gain an understanding of the labor and birth process
Learn how to prepare for the hospital and giving birth
Be provided with "What to Pack" list and a birth plan "Wish List"
Discover comfort measures to help manage pain during childbirth
Learn about vaginal and cesarean section deliveries
Understand the postpartum phase
Learn the basics of baby care (swaddling, crib and car seat safety)
Understand the value of umbilical cord stem cell collection
All participants receive a 90+ page childbirth workbook that makes the class easy to follow as well as acts as a reference guide after class and childbirth. Class fee is for the pregnant woman and one support person. There is NO CPR in this class. Contact for registration details.
Option 2- Private In-Your-Home Classes
Childbirth & Infant CPR Combination Class
Are you short on time but still want the knowledge to navigate your childbirth and to care for your newborn? Then this 4-hour class held in the privacy of your home may be a perfect fit for you! The class is designed to provide you with the knowledge to navigate childbirth as well as knowing what to do in case your baby is choking or stops breathing. This class allows for a more intimate atmosphere in which to discuss your specific questions and concerns around childbirth and caring for your baby. The class is designed to meet your specific needs and we can discuss whatever topics you would like. We usually begin with Infant CPR. Would you know what to do if the baby were choking or needed CPR? Great for parents, grandparents, nanny, housekeeper, and siblings.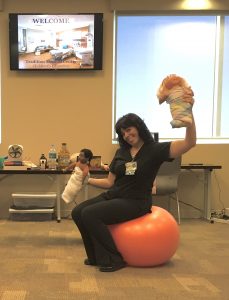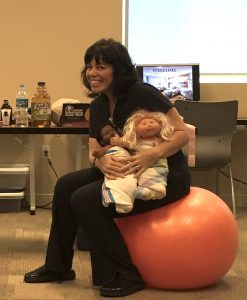 Participants will:
Learn how to perform infant, child, and adult CPR. This is a "Friends & Family" version of the American Heart Association's CPR program (no test is given, and no CPR card is issued).
During the remainder of the class, one* expectant woman and her guest will:
Learn the basics of the childbirth process
Understand basics of the newborn including crib safety
You are encouraged to invite up to eight family members or friends to the CPR portion of this combination class. Contact for fees and availability. *Additional expectant couples are permitted but would have to pay an additional fee.
Infant CPR Class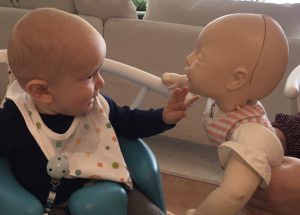 Would you know what to do if your baby was choking or stopped breathing? This 1.5-2-hour class is offered in the privacy of your home. This class solely focuses on CPR and choking rescue maneuvers. While we concentrate mainly on the infant, we also discuss child and adult CPR. In the privacy of your own home, at your own pace, you can practice rescue breathing and chest compressions on mannequins. Anyone who may watch your child, if only for a brief time, should know what to do if the baby were choking or stopped breathing.
Group size may range from one person to a maximum of eight people. Again, the CPR is considered "Friends & Family" only which means there is no test given and no CPR issued either. Contact for fees and availability.