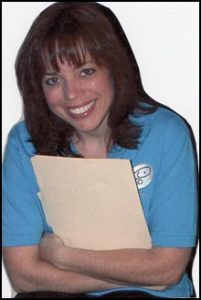 Hello! My name is Diane Ellen and I am a Personal Childbirth Trainer. I was born in Flushing, New York, weighing 9 lbs. 1 oz! As the youngest child of four of an Irish-German-Lithuanian family, I was raised in Farmingdale, Long Island, New York.
I was always friendly, sensitive, and the entertaining one in the family. Without a doubt, my family thought I would end up in Hollywood! Some of my earliest teenage jobs included working at a bakery and scooping ice cream in an ice cream parlor. It didn't seem to matter what I was doing, as long as I was helping others, I was happy. I tried to think of an occupation where I could combine my friendliness, sensitivity, desire to help others, and natural ability to make people laugh.
So, in 1985, I decided to become a nurse. In 1989, I earned my Bachelor of Science Degree in Nursing from Molloy College in Rockville Center, New York. Also, I studied at the State University of New York at Binghamton.
Since 1989, I have been a Registered Nurse specializing in assisting women through the childbirth experience. I was able to care for patients during one of the most stressful times in their lives—while being in a hospital. I tried to be friendly, sensitive to their needs, and help them. I tried to use humor and a smile to ease their anxiety about their current condition. I began my nursing career in a large teaching hospital in New York, Long Island Jewish Hospital. There I worked in a 40-crib newborn nursery as well as postpartum nursing. At St. Mary's Hospital, in West Palm Beach, Florida, I learned a lot about high-risk labor & delivery! I was then offered a job in a high-risk Antepartum unit at Kapiolani's Women and Children's Hospital in Honolulu, Hawaii. There I helped pregnant women who were at risk for losing their pregnancies. I then returned to Florida, and continued my maternity career at West Boca Medical Center, Bethesda Memorial Hospital in Boynton Beach, and Boca Raton Community Hospital.
I currently reside in Boca Raton, Florida, where I began my new career as a Personal Childbirth Trainer.
In 2002, I decided to leave the hospital setting and go out on my own. I wanted to offer pregnant women and their support people something more than what was currently available to them for their childbirth experience. With that hope in mind, I developed my own company, Personal Childbirth Trainer, Inc. I wanted to offer pregnant women and their support people the chance to have a Personal Childbirth Trainer guide them through labor and delivery.
In the spring of 2003, I attended the National Highway Traffic Safety Administration's Child Passenger Safety Program that addressed the needs of child passenger safety. Upon completion, I became a Certified Child Passenger Safety Technician. After completing this course, I felt obligated to share this newly acquired knowledge with expecting as well as current parents. As a result, a portion of my PCT Childbirth Workshop is dedicated to car seat safety.
In addition, I became a certified childbirth educator with the Florida Outreach Childbirth Education Program so that I could offer people one complete class to guide them from pregnancy, to labor and delivery, and beyond. These classes are offered in a hospital setting, obstetrician's office, and in their private homes. I specialize in a one-day PCT Childbirth Workshop. My childbirth workshop has been called "fun, entertaining, and informative". My PCT Childbirth Workshop includes topics of birthing balls, cord stem cell collection, car seat safety, baby basics, and more! The students receive a free 96-page workbook that makes the workshop easy to follow as well as acts as a reference guide after class and childbirth. The workshop is everything that I, a maternity nurse since 1989, wish you would know before you go through childbirth.
As your Personal Childbirth Trainer, I help women have the most positive childbirth experience possible. My specialty is to work with you by providing relevant information and emotional support before, during, and after the delivery. Although childbirth can be foreseen as an exciting and rewarding event, there is a certain amount of worry that most expectant mothers and their support people can feel, especially if it is their first baby. Perhaps their first delivery did not go as they desired and with this next delivery they want a more positive experience. Regardless, people are beginning to realize the benefit of bringing their own experienced, professional advocate with them in labor.
Prior to labor, my specialized program includes spending time with the pregnant woman and her support person. I use a variety of teaching techniques, props, and information handouts to help explain what to expect during labor and delivery.
During labor, I provide companionship, support, and reassurance as well as explanations of medical terminology and procedures. I can offer the laboring woman suggestions based on my years of experience in labor & delivery. In addition to helping the pregnant woman, my services are often of great assistance to the support people. Very often the support people do not know what to say, what not to say, or what to do to help the laboring woman. Sometimes they experience a lot of stress and pressure about the labor. I can take away some of their stress. I can offer them suggestions as what to do or say to help the laboring woman. When I stay at the laboring woman's bedside, the support person feels comfortable leaving the room and taking breaks.
During birth, I enjoy taking photos of your baby's first moments so that you will always be able to go back and remember these special moments. If you chose to have your cord stem cells collected and saved, I help label and package the cells and arrange for pickup of the cells. This is one less thing for your support person to worry about.
After delivery, my support and attention continue for a couple of hours and may include breastfeeding assistance. My support continues with daily hospital visits, if possible, and or telephone contact. During the postpartum period, the new mother has even more questions and usually requires some assistance.
After discharge from the hospital, there is a follow-up home visit. My support will continue as long as the new parents need me. Many of my clients continue to call me with questions days, weeks, months, even years later! The job of the Personal Childbirth Trainer is never done!